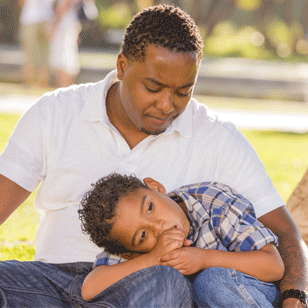 Testimonials on the Use of Mariandina
NOTE 1: All information contained herein is not intended in any way as medical advice. Testimonials are given by people who wish to share their experiences and are solely for information purposes. Please do not use as a benchmark. Testimonials are from various countries including Botswana, Ghana, Jamaica, Kenya, Malawi, Martinique, Nigeria, South Africa, Uganda, UK, USA, Zimbabwe etc.
NOTE 2: The Mariandina agents in various countries have provided testimonials from their regions. Please see the Mariandina Distributors List for their contact details.
NOTE 3: These statements have NOT been evaluated by the FDA, MCA or NAFDAC. This product is NOT intended to Diagnose, Treat, Cure or Prevent any disease.
My children Suffer from HDSS – Sickle Cell Anaemia. When I was first introduced to Mariandina my son who is now 11 years old had very bad…
I live in Birmingham and have 3 children. For the past year I was unable to even pick up my children because of the effects of Lupus…
I was confirmed HIV positive at the federal medical laboratory in 1999.
since then my health has been up and down.
I came down severely with the symptoms of fever, severe weakness and herpes sores in my mouth and genital areas, among other symptoms.
I was introduced to Dr Sam who placed me on Mariandina A,B,J herbal booster after counselling me.
I started the products and with a few days my symptoms disappeared.
I was particular happy about the herpes rash on my lips which was a stigma that made me avoid work for many days.
I have continued to take Mariandina products as prescribed by Dr Sam. and none of those symptoms have returned no new symptoms have started.
I have since returned to work.
FIBROIDS, DIABETES, HYPETENSION
My grandmother and uncle both are diabetes and hypertension.
They were on insulin for the longest while; I gave them one bottle of Mariandina and within two week they stop using all those medication that they were on.
My girlfriend, has fibroids and because of that she was in a lot of pain during her monthly period.
I gave her Mariandina A and J and she has not felt any pain since then and her fibroids are shrinking.
My friend Hunt in England I told him about Mariandina and he said since he started using Mariandina B he can control his premature ejaculation.
Thanks to Mariandina.
ECZEMA
For the past 16 years, I have suffered from Eczema.
For the past 10 years, my doctor has supplied me with liquid paraffin 50% white soft Paraffin and emulsifying ointment BP.
At no point did this heal my Eczema, it only stopped the itching.
My hands were very badly infected to the point where my fingers were virtually black.
Having this disease for the past 16 years left me feeling totally depressed and suicidal.
I started to use Mariandina in March 2001.
Within 2 weeks, the itching stopped and within 3 weeks, my fingers turned from black to brown.
The dark marks have not totally gone but are going.
Everyone that knows me has told me that I am a totally new person.
My depression has totally gone and I love life again, I want to wake up in the mornings.
I am at college so have a small cash flow.
 LUPUS
I live in Birmingham and have 3 children.
For the past year I was unable to even pick up my children because of the effects of Lupus.
I then heard about Mariandina and my husband decided that we should give it a try.
Six months later I was able to to most of the things that I hadn't been able to do including picking up and cradling my children.
I was so grateful that we took the whole family go to a conference to meet and Thank Prof ssali the inventor.
SICKLE CELL
My children Suffer from HDSS – Sickle Cell Anaemia.
When I was first introduced to Mariandina my son who is now 11 years old had very bad jaundice where his eyes always looked as if they were "dirty".
Within three days of taking Mariandina A and J daily, his eyes started to clear and he started to have a big appetite, full of energy, less stress and did not have much pain in his joints (in other words, he didn't have so many crises).
Whereas when he was on the penicillin and folic acid, he would vomit, and was never hungry because of the amount of liquid intake he had to take (at least 3 litres per day).
My daughter who is 6 years old had the same problems and taking Mariandina A and J daily has helped her to cope.
I myself have the trait and the symptoms as well and so I also take mariandina and it is of great help especially during my period.
I could go on and on until the end of time writing about Mariandina.
I have my own "proof" that is does "work".
HYPERTENSION
I suffer with Hypertension (high blood pressure), pain in my chest and must be careful so that I do not get stressed.
Since taking Mariandina, I find my energy has come back, my chest is not so painful and sometimes I can go without having to take all my medication.
HIGH BLOOD PRESSURE
I have been taking Mariandina for the last 6 months and since that time I feel a totally different person.
I feel better, have more energy to go about my daily work without feeling tired.
I suffer from High blood pressure which means I had to take tablets daily.
Before taking Mariandina A, I used to get bad side effects from the tablets.
I still take the tablets but alongside Mariandina.
Since then all the side effects have completely disappeared.
I will continue to take Mariandina A.
HIGH BLOOD PRESSURE (AGED 26)
I am on Kidney Dialysis 3 times a week at St Thomas hospital in London.
I was taking blood pressure tablets on a daily basis as my blood pressure was high.
I took 3 different types every morning and at night If a missed one single dose, my blood pressure would shoot up.
Mariandina has lowered my blood pressure to a reasonable level.
I take Mariandina A and Mariandina J 3 times a day.
DIABETES
I am 37 years old and was diagnosed with diabetes about two and a half years ago and I was given insulin which I was took for a few months.
Then I was given Mariandina which  I also started to take. After 6 months, I went for my check up and was told that my blood sugar was OK.
This I was surprising since most people stay on insulin for a long time. I take Mariandina every day now.
STROKE / RECTAL BLEEDING
I had a stroke a few years ago and recently started bleeding from my rectum.
After hearing about Mariandina herbal treatment , I decided to try Mariandina A and J.
Within 3 to 4 days, the bleeding had stopped and has not returned since.
Not only did Mariandina stop the bleeding but Mariandina has helped me feel a lot better within myself and I honestly believe that it still continues to do so.
DIABETES
I am 61 year old mother with diabetes.
I started taking Mariandina A, B, J three times a day a few months ago.
The change in me is amazing, I do not feel tired or lethargic anymore.
My use of insulin has gone down and I feel full of energy and life.