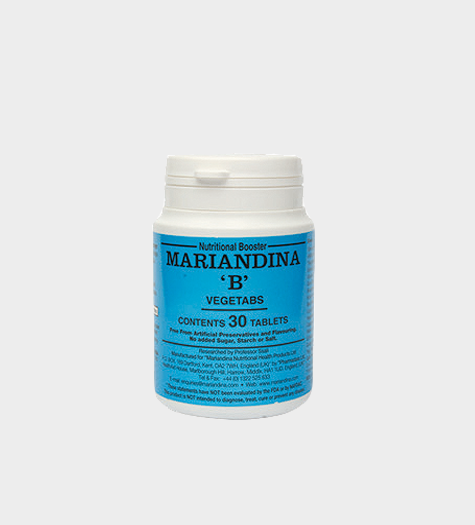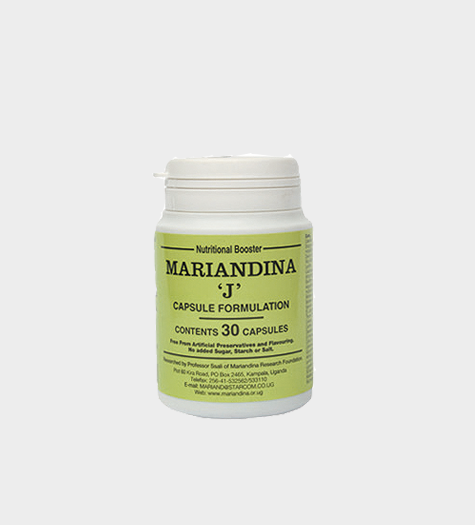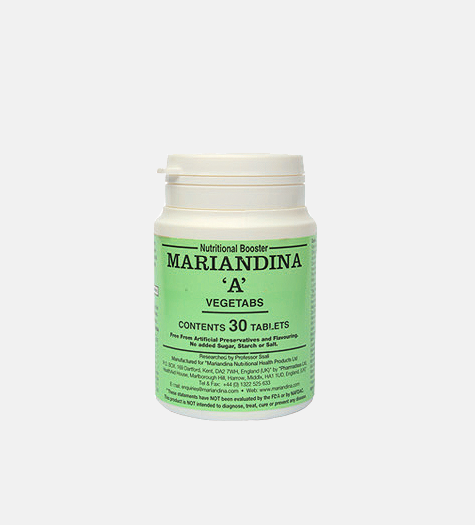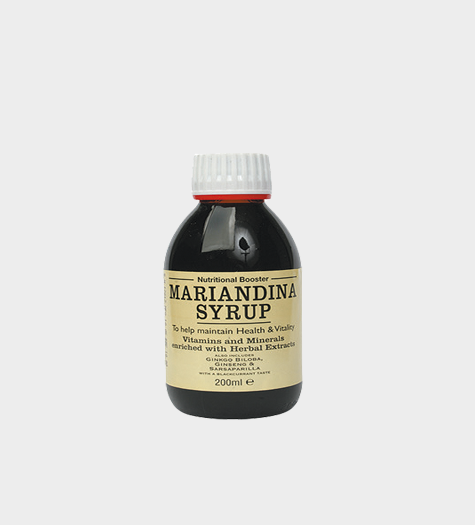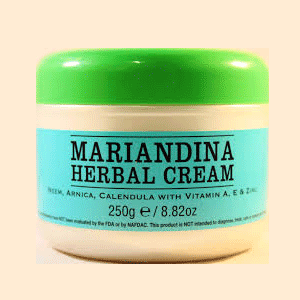 Mariandina Natural Nutritional Supplements
Mariandina is a natural nutritional food supplement formula for the maintenance of good health in people of all ages and walks of life. It can be used by anyone who wants to maintain good health by supplementing the nutritional deficiencies found in any diet.
Mariandina A:
Effectively fight chronic and incurable diseases using Mariandina natural nutritional food supplements.
Mariandina A is an advanced unique natural composition consisting of 28 natural herbs, vitamins, minerals and rare elements such as Vitamin C, Vitamin A, Vitamin E, Vitamin B6, Vitamin B12, Folic Acid, Citrus Bioflavonoids, Iodine, Niacin, Biotin, Calcium, Zinc, Iron, Selenium, Copper, Manganese and Ginseng plus many more which uplift the Immune System, revitalise the body cells and tissues, and rejuvenate the body.
Mariandina B:
Mariandina B  is an advanced natural composition consisting of 23 natural herbs and vitamins such as Siberian Ginseng Powder, Alfalfa Leaf, Goldenseal Root, Vitamin E, Gotu Kola, Beta-carotene, Kola nut, Bee pollen, Liquorice Root, Hawthorn Berry, Capsicum, Yellow Dock leaf, Echinacea, Purpurea, Ginkgo Biloba leaf, Garlic, Coenzyme Q-10, Vitamin C, Dibasic Calcium Phosphate and Guarana that increase blood circulation in the brain, sexual organs and heart to rejuvenate them to function more efficiently and overcome stress.
Mariandina J:
Mariandina J  is a unique natural composition of 29 powerful herbs such as Calendula, Echinacea, Astragalus, St. Johns Wart, Bed Straw, Mistletoe, Thyme, Camomile, Lecithin, Devils claw, Spirulina, Dandelion, Codonopsis, Osha root, Berberis, Aquifolium, Garlic, and Calamus root plus many more that detoxify and cleanse the body.
Mariandina Syrup:
Mariandina Syrup is a nutritional booster specially formulated to help maintain energy, health and vitality in both adults and children.
It contains a range of Vitamins and Minerals Enriched with Herbal Extracts like Ginkgo Ginseng Sarsaparilla, etc., all in a base of honey and malt, balanced in a pleasant blackcurrant taste.
It is suitable for vegetarians.
Mariandina Cream:
Mariandina Herbal Cream is an all purpose cream made with state of the art technology to blend a range of herbal ingredients with vitamins and minerals for the maximum value for the user.
This unique product contains Tea Tree Oil, Neem Oil, Aloe Vera, Marigold, Vitamin E, Vitamin A, Zinc.
Mariandina cream helps to maintain the general health of skin and hair and is free from skin bleaching agents and does not contain steroids.
Vegetarian Tablets Formulation

Mariandina (Type)

No. of Capsules

Price/Bottle (£)

A

30

13.00

A

60

25.00

A

180

61.00

B

30

13.00

B

60

25.00

B

180

61.00

J

30

13.00

J

60

25.00

J

180

61.00
| | | |
| --- | --- | --- |
| Mariandina Syrup |   |   |
| Product | Amount (ml) | Price/Bottle (£) |
| Syrup (Bottled) | 200 | 11.00 |
Mariandina Cream

Product

Amount (ml)

Price/Bottle (£)

Cream (tube)

200

11.00
The Nature of Mariandina Supplements:
Mariandina is a composition of vitamins, minerals and various herbs and natural products. Mariandina does not claim to be an overall cure. It is designed to rejuvenate, invigorate and uplift the body using natural sources i.e. Mariandina helps the body fight the natural way.